Testimonials
"The course was very informative"
"I have completed the Part L and SAP 2009 Distance learning training course. I found it a great way to cover the required material, easy to understand and it kept me interested and attentive throughout."
Accreditation
JPA Designer is the software of choice for the accreditation organisations below and all use JPA Designer in their training courses.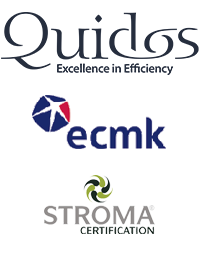 Additional Partner

EPC Register Offline - November 24 & 25 2017
Please Note:
EST have notified us about the forthcoming move of EST's data centre which will take place this weekend between the 24th to 26th of November.

As part of the planned work, the EPC Register will be unavailable to external users from 7pm on Friday evening (24th November) until 8am Saturday morning (25th November).

Please do not attempt to lodge any documents onto the register during this time as there is a risk that they could be lost or corrupted.

Technical Support Due to a sudden and unexpected situation we will be unable to comment and advise on specific calculations and projects until further notice.

This was always a service we tried to provide in addition to our standard
technical support.
General support, licence issues, updates, software faults etc. are not affected.

We apologise for any inconvenience this may cause.

How Buildings Work by H M A Evans - available now from the RIBA How Buildings work is the latest book by our colleague Huw Evans and a must-have for all our users who want to fully understand building physics.
How Buildings Work provides construction professionals with a clear understanding of the basic mechanisms of physics and how they affect the performance and operation of buildings. Heat, air, moisture, sound, light and radioactivity are explained in turn, yet all the while reminding the reader that none of these phenomena can be considered in isolation when designing a building. Whether you're just trying to get your head round the basics, or a seasoned practitioner looking for a quick refresher course, How Buildings Work provides an invaluable reference for anyone needing a no-nonsense overview of building physics.
How Buildings Work can be purchased from RIBA Publishing by using the link: http://www.ribabookshops.com/item/how-buildings-work/82039/
Sales Office closures
The office will be closed on the following days during 2017:
Wednesday 13 December until Tuesday 19 December
Friday 22 December until Thursday 4 January 2018
We will be picking up emails so for enquiries email office@jpatl.com


Click here to go our normal home page